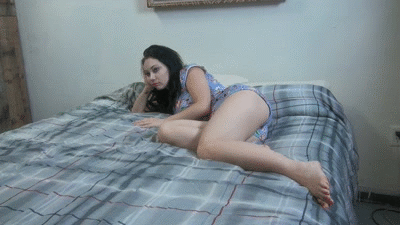 12:17 video
Dear Diary,
After StepDaddy came inside me that night my fantasies got even more intense. Unfortunately there was never enough time to act them out. Finally one weekend mom got called away on business so I waited for StepDaddy to get home.
When he walked in his room and saw me he thought something was up. Little did he know something would definitely be up soon. StepDaddy climbed on the bed and started touching my breasts sending shivers through my body.
StepDaddy slowly undressed me and started fingering my already wet pussy. His head moved between my legs and I came almost immediately. StepDaddy moved up the bed and slid his cock in my mouth while fingering me again.
I needed him inside me badly so I guided his cock to my waiting warmth. StepDaddy pounded my pussy so hard I didn't stop cumming til long after he did. I think StepDaddy cumming on me made me almost as hot as him cumming in me.
XO Lenna