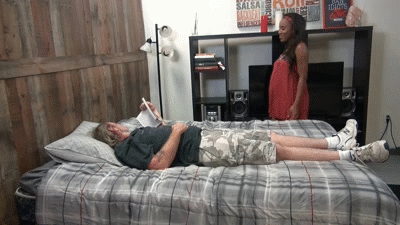 10:41 video
That Makes It Even Hotter
Dear Diary,
After my dad told me Uncle Jay was my biological Daddy things got even crazier. I couldn't wait to tell him I knew we had more of a genetic connection. My hormones had me so horny I didn't wait long after I knew we were alone.
Daddy was shocked his brother told me the truth but he could tell it turned me on immensely. It didn't take long for me to get his cock in my mouth and rock hard either. Daddy played with my pussy a bit and I couldn't hold out any longer.
I slid his throbbing cock in my pregnant pussy and my juices started flowing. Daddy fucked me so good I soaked the bed before he covered my belly in his seed. I'm so glad I found out the truth, sex is so much hotter when I'm fucking my Daddy!!
Xo Ashley