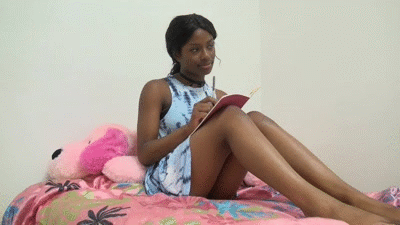 13:45 video
And Made My Fantasy Cum True
Dear Diary,
You know that I found out about stepdaddy blackmailing my sister for sex but you'll never believe what happened next. After I described the things I wished StepDaddy would do to me I must have fell asleep. Apparently I was moaning StepDaddy in my sleep so he came in to see if I was ok.
My diary was on the bed and he picked it up and started reading it. Next thing I knew I was waking up to StepDaddy licking my pussy. StepDaddy pleased me with his tongue so good I couldn't believe it. Obviously at 18 I wasn't that experienced but I knew StepDaddy was the best I'd ever have.
After making my body quiver StepDaddy pulled out his cock and guided my waiting mouth to it. His cock was already hard and as soon as it was wet with my spit StepDaddy rolled me on my back.
He entered me slowly and gently until I was ready for more. StepDaddy pounded my wet pussy til I came hard again. Thats when he exploded deep inside me and really filled my womb. That was the best night I'd ever had.
Xo Lola