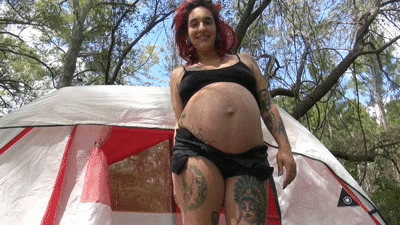 15:43 video
Spring break and Bikeweek in Daytona go hand in hand so I had to spend some time in the sunshine state. Gia and I had been chatting a bit and luckily she was going to bike week before she went into labor. She was so DTF she met me at my camp and stayed the night. I had some camera issues so the only thing I got for ya'll was the morning after. Let me tell you even after the night this cowboy had Gia had no problem getting a rise out of him. That wet pregnant pussy just couldn't get enough of my cock and I'm sure the neighbors enjoyed the show. Thats one bikeweek I won't soon forget.
Category: MILF
Related Categories: PUBLIC SEX, PREGNANT, CASUAL SEX, POV, OUTDOORS.
Keywords: gia lovely, doggystyle, blowjobs, sloppy head, amateur, natural, big cock, pov blowjob, truckstop hookup, pregnant, big tits, cumshots.