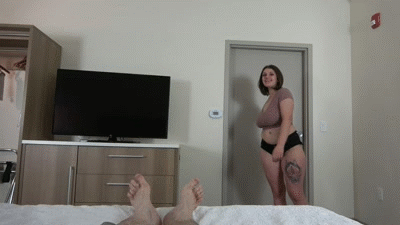 13:44 video
I'm feeling really good and a little bit frisky. I've been thinking about that cock of yours all day. I can't wait to wrap my lips and my tits around it. Mmmm I can taste the precum in my mouth already. Gagging on your cock makes my pussy so wet. You like how my soft tits wrap all the way around your big wet dick don't you? I can't wait to feel your cock explode all over me. I'm going to milke every last drop you have!!
Category: BLOW JOBS
Related Categories: MILF, BIG TITS, TITJOBS, HANDJOBS, SWALLOWING/DROOLING.
Keywords: c4smilf23, april dawn, blowjobs, big cock, closeup, milf, g cups, pov blowjob, deep throat, sloppy head, gagging, cum on tits.