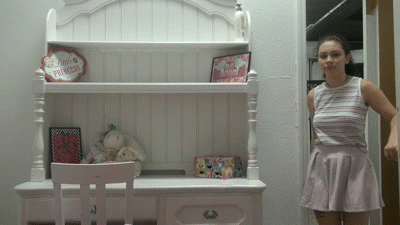 9:18 video
What are you doing in my room? What do you mean you've been waiting for me? There's no reason for you to be in my room. Hey wait thats my report card. How did you get that? I had no idea my step-brother was this mean. You can't tell our parents so what do I have to do? Are you serious? I mean I've thought about it a few times but we're practically family. Well ok but just this once. Wow your cock is way bigger than I imagined, I hope it will fit in my mouth. Mmm you like your stepsisters tits don't you? That big cock of yours really makes them bounce. OMG I'm gonna cum, now bend me over and fuck me harder. That's it step-brother that's the spot, I'm cumming again. That was so hot, I'm soaked. Wait what do you mean you came inside me???
Category: TABOO
Related Categories: 18 & 19 YRS OLD, CREAMPIE, POV, BIG DICKS, IMPREGNATION FANTASY.
Keywords: lenna luxx, big tits, blowjobs, big cock, upskirt, family, kinky stepdaughter, cumshots, pov taboo, fauxcest, fantasies, tiny girls.