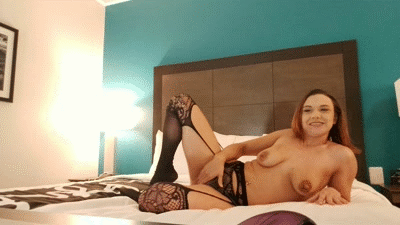 9 photos; 10:44 video
As many of you know we've been doing a bunch of live shows due to covid. Maria really loves it when we get a chance to have fun in front of an audience too. The other night it was time for our cumshow and earlier someone had me facefuck her lying down. When I saw how hot that got her I started off the show with her deepthroating me then she got facefucked into a 69. The rougher I got the more she moaned and after getting her to cum a few times I was ready to bust. Just as I was getting ready to pull out and cum on her ass Maria gripped me tight and made me cum deep inside her. As soon as I did she started playing with it stuffing it back in her pussy.
This is a completely candid video and I took some pretty hot photos too. I'll be posting more members only scenes with photos here soon.
Keywords: Maria Jade, Creampie, Rough Sex, Facefucking, Sloppy Head