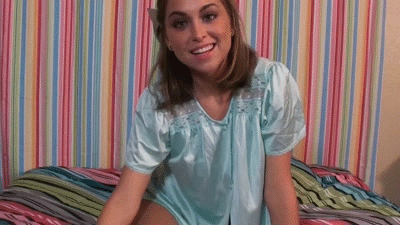 11:13 video
Sexy Riley Reid had a fun day with lots of tickling, foot fetish and more. By the time she headed to bed she was really horny. She grabs her hitachi and starts teasing her pussy while you get to watch. Her body tightens and tenses as the first waves of orgasm hit her. Riley makes her pussy cum several times then say good night and heads to bed.
Keywords Riley Reid, solo masturbation, teen
We just found this in the archives!! This clip was filmed back in 2011 when Riley was brand new. Her reactions are 100% geniuine!