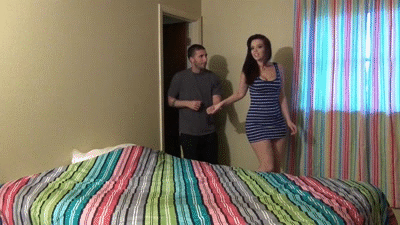 7:47 video
Young Randy picked up a guy at the bowling alley the other night and neither of them could afford a room. Randy sneaks the boy into her bedroom warning him to be quiet since her step-daddy was home. They were both a bit hot and Randy offered to jerk him off since she moans too loud. She wraps her soft hand around his cock and strokes it slowly. Randy pulls out her huge boobs and starts stroking even faster. With her hand on his cock and her huge boobs bouncing the boy soon blows a huge load. When hes done cumming Randy invites him back the next day to fuck her big boobs.
Category: HANDJOBS
Related Categories: BIG TITS, 18 & 19 YRS OLD, AMATEUR, TABOO, ROLE PLAY.
Keywords: ryan smiles.