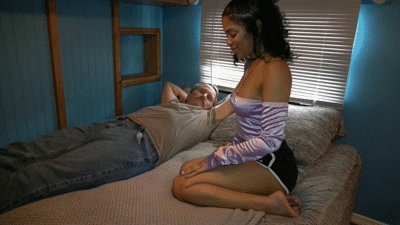 17:00 video
I Just Couldn't Wait Any Longer
Dear Diary,
Later that night Step-Daddy was in his room and I decided it was now or never. I went in and sat on the bed next to him. I asked him if he had seen the video and he totally denied it.
By that point it didn't matter I was getting what I was after from Step-Daddy tonight. I pulled off his shorts and saw he was already aroused. Thats when I knew he had watched the video.
Step-Daddy gasped when I took his cock in my mouth and the rest became a swirling mist of orgasms. Step-Daddy made me cum so many times I lost count. When Step-Daddy finally came he exploded all over my tummy then made me suck him clean. I can't believe he remembered that was my favorite thing!!
Xo Jeni
Category: OLDER MEN / YOUNGER WOMEN
Related Categories: INTERRACIAL , TABOO , DADDYS GIRL , 18 & 19 YRS OLD , BIG TITS
Keywords: jeni angel , step-daddy step-daughter , tit play , big cock , young and innocent , family , kinky step-daughter , taboo blowjob , fauxcest , upskirt , fantasies , tiny girls