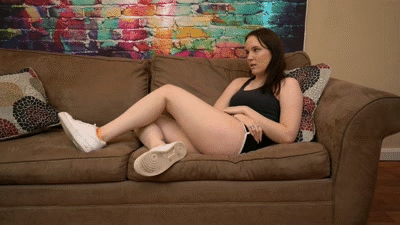 Things Are Getting Crazy
DAY 1
Dear Diary,
The entire world is going into lockdown and I'm stuck home with my stepdad. I mean WTF is social distancing anyway. OMG it's only day 1 and I'm missing my boyfriend so bad. I hope it ends soon.
DAY 3
Dear Diary,
I can't believe it's only been 3 days and I'm already so horny. StepDaddy is playing video games and watching porn so maybe I can make myself cum. I'll just have to be really quiet.
Oh this feels so good but it would be better with a cock and the only one around is my stepdaddy. I wonder how big it is? Oh my I'm cumming while thinking of stepdaddy's cock in my mouth.
That was so intense I just can't stop. Oh stepdaddy your cock is filling me up so good I'm going to cum again. Hmmm if this lasts much longer I'm gonna have to make my fantasy A reality.
XoXo Jessa
Category: TABOO
Related Categories: OLDER MEN / YOUNGER WOMEN , 18 & 19 YRS OLD , TEEN , BIG DICKS , DADDYS GIRLKeywords: jessa rain , stepfather stepdaughter , family , pov taboo , role play , natural , kinky stepdaughter , taboo blowjob , fauxcest , upskirt , fantasies , tiny girls