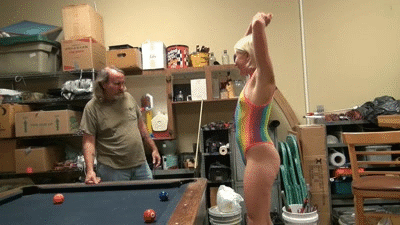 14:26 video
Dear Diary,
Things have been going really good since I've been home. Even with the risks we've been taking Mom still has no clue. The other day we cut it pretty close though.
Soon as mom left I slipped on my rainbow body suit and went to see Step Daddy in the garage. He was playing pool so I grabbed one of his balls. Next thing you know Step Daddy is unsnapping my crotch and fingering my wet pussy.
Step Daddy pounded my pussy on the table and even on his Harley. We both came together with his cock deep inside me then we heard someone coming. I didn't have time to clean up so I might end up pregnant. Wish me luck.
Xo Zelda
Category: TABOO